Transportation News
News provided courtesy of Transport Topics.
Welcome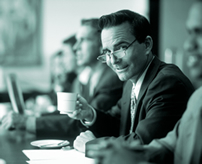 Transact Intermediaries, Inc. and Transact International, Inc. provide logistics professionals with leading edge Third Party Logistics (3PL) services; including Intermediary/ Brokerage of Dry and Refrigerated Truckload, LTL, Rail, Flatbed and full International Forwarding Services...all with a clear focus on business ethics and informational transparency.
Why ethics and transparency? Because we understand that the transportation brokerage and 3PL industry has long survived and even flourished without truly allowing shippers full auditable access to the transportation information surrounding their shipments. We believe that shippers have certain rights and privileges to this information. It's really what sets us apart from our competition. We believe providing a straight forward logistics solution is just practicing good business!
Call us today!