Carrier Services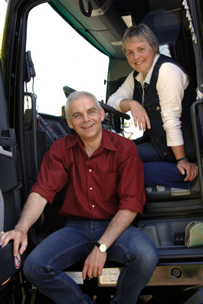 Our prized collection of tried of proven carriers is our greatest asset. We have developed strong relationships over the years with carriers of all sizes from the largest fleets to the single owner operators. Carriers look to Transact to fill their trucks because we offer a wide assortment of cargoes with generous payment options. If you would like to register with Transact in order to join our carrier network, just fill out the quick request form below and one of our representatives will contact you shortly.
Once registered, a carrier will get access to our web based system where you can:
View available loads
Post your available equipment
Check call and update loads you are hauling
e-fax your completed proof of delivery (POD)
Submit an e-invoice for a load you completed (to speed payment)
Check the status of your account
Monitor payments made to you and payments scheduled
Request a "Quickpay" option
Register to become a Transact carrier today!