Services
Brokerage/Intermediary Services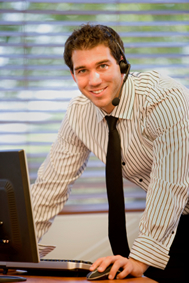 As a non-asset based service provider, we have the ability to match the logistics needs of our clients to a vast number of pre-qualified available pool of carriers.
By offering carriers a myriad of expedited payment options, standardized fuel surcharges, dedicated lanes, attractive backhaul opportunities and easy to use web portals that help them get the loads they want when they want them, we have established a dedicated following of carriers just waiting to perform for you.
Our transportation specialist teams include experts in the fields of truckload, LTL, intermodal, all rail, ocean and airfreight. These teams have their fingers on the pulse of this dynamic industry and can be counted on to provide the right transportation and the right price every time.